Post 16
We are extremely proud that all of our students follow positive pathways when they finish Year 11. The vast majority of our students continue into full time education, studying a range of academic and vocational qualifications, while some pursue a more work based route and secure quality apprenticeships. Our Year 11 destinations for 2013-2014 are as follows:
The other category is made up of students going in to the Army, moving away from the area and employment with training.
Post 18
Every year, the majority of our Year 13 students go on to university. Whilst we have long and established partnerships with the many and diverse institutions in the Midlands, our students take up places throughout the UK. Traditionally a quarter of our students are successful in securing places at Russell Group universities.
Not all of our students want to go directly to university, and this year some went on to pursue alternative routes, including: an apprenticeship at Network Rail, Foundation Art Diploma, Trainee Manager in the Hospitality and Catering industry and a Teaching Assistant position in a special school.
The breakdown of the destinations for last year's Year 13 students is as follows:
The list below shows you the spread of universities and degree courses our former students have progressed on to.
Destination

Subject

Childhood Studies
Countryside Management

Optometry

Business and Management
English Language
Law with Management

Psychology, Counselling and Therapies

Archaeology
Business Economics
Drama and Theatre Arts
French Studies and Geography
International Business with Language
Law
Mechanical Engineering
Medicine (5 years)
Nursing
Theoretical Physics
War Studies

Applied Theology

Bakery Diploma
Hairdressing
Hospitality and Tourism Management
Salon Business Management (Beauty Therapy)
Sports Therapy
Theatre Hair and Media Makeup

Archeology
Art Foundation Diploma
Construction Management and Economics
Film, Production and Technology
Foundation Art Diploma
Interior Design
Law with American Legal Studies
Nursing Diploma
Psychology
Quantity Surveying
Sound Engineering and Production

Dental Nursing
Foundation Degree in Dental Technology

Business Studies

Foundation Art

LLB

Biomedical Science

Physics with Astrophysics
Veterinary Science

Adult Nursing
Business Management (Marketing)

Accounting and Finance
Building Surveying
Business Studies
Engineering Foundation
Events Management
Geography
Health and Social Care
Human Biosciences
Industrial Product Design
Law
Psychology
Quantity Surveying and Commercial Management
Sport, Exercise and Therapy Sciences

Fashion buying (with design)

Dance and Movement Studies and Sociology
Dance and Movement Studies and Sport and Exercise Studies
Property Development and Architectural Design

Software Engineering

English Literature and Philosophy

English Literature
Film and Television Production

Film Studies

American Studies and History

Performing Arts

English Literature and Linguistics

Economics
French
History
Medical Sciences
Sport and Exercise Sciences

Childhood Studies
History
Psychology and Society

Ancient History
Contemporary History
History
Law
Mechanical Engineering

Computer Science
French
History

English Literature

Engineering and Technology Foundation
Journalism
Sports Science

International Fashion Production Managment

Sports Science and Physical Education

Business Economics and Finance
History and International Relations
Mathematics

Chemical Engineering
Economics
English Literature
Philosophy
Politics

Criminolgy/English
Digital Media/Marketing
Early Years and Childhood Studies
English/Psychology
Film and Media Studies
Film Making
History
Modern History
Photography

Photography

Education Studies with English Literature
English and History
English and Education
English with Media and Communication
Primary Education (QTS) Religious Education
Sports Studies

Business and Economics of Contemporary China
History

Criminology
Decorative Arts
Economics, Finance and Banking
English and Creative Writing
History
Law
Multimedia
Primary Education
Psychology with Sociology
Special and Inclusive Education and Educational Dev't
Sport and Leisure and Special and Inclusive Education
Youth Justice

French and Arabic
Law with French Law

Mechanical Engineering
Physics with study in North America

Engineering with Maths (fdg)
Law
LLB (Law)
Psychology

Construction Diploma
Construction Management (with day release)

Accounting and Finance
English and Creative Writing
Events Manager
Film Production and Music Technology
Journalism
Law with a foundation year
Modern History
Scriptwriting
Sociology
Sports and Exercise Science

Civil Engineering (including foundation year)

Physics with study in North America

University of South Wales
(formed by the merger of the University of Glamorgan and the University of Wales, Newport)

Civil Engineering (including foundation year)

Ancient History

History
Mechanical Engineering
Physics

Accounts and Finance
Biochemistry
CILEX Law Course
Computer Science
Drama and Performing
English and Educational Studies
Human Biology
Media Communication Studies
Pharmacology
Psychology (Counselling Psychology)
Sports Studies
Sports Coaching
Sociology

Business, Accounts and Marketing
English Literature Studies and Sport
Geography

Psychology
Post 18 Progression Case Studies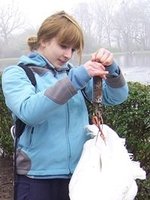 Flora
Studying Veterinary Medicine has been my lifelong goal and Bishop Challoner has provided me with tonnes of help in achieving it. A-Levels are a huge step up after GCSEs, but teachers use a variety of methods to deliver difficult content in a simplified and interesting way. They never hesitate to give up their own time to explain topic areas that pupils are struggling with. There are quite a few complicated areas in Chemistry and my teachers generously stayed behind after school to give short one-to –one lessons. Study sessions are made available in every subject to keep everyone up to date with their work. Exam practice is a strong focus and our work is regularly marked to monitor everyone's progress and identify areas of weakness. I required lots of work experience to make my application strong and Student Services gave me places that I could contact to gain placements. I was also notified about open days and Vet Days that Universities were holding. I received lots of guidance when it came to my UCAS application. My personal statement was annotated and I redrafted it again and again until it was perfect. I also received help with practicing for interviews, which are part of the application process for Vet Medicine. Overall, getting into a Vet course is an amazing achievement and I am very proud to be able to go and study Veterinary Medicine at the University of Bristol. However, I would not have made it in if not for the dedicated guidance of Bishop Challoner Catholic College.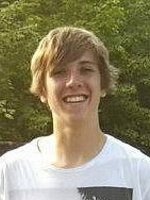 Andy
Looking back on my time at BC Sixth Form, I can honestly not praise it enough. At A-Level I studied PE, Psychology and History and enjoyed each subject thoroughly. The teachers are extremely helpful, always willing to help (especially if you're proactive in your studies) and best of all; they are passionate about their subjects, which really emerges in lessons making them much more engaging. Not only did going to BC Sixth Form prepare me well for University, but provided me with the appropriate skills, knowledge and experiences that are needed for the world of work. A prime example of this is my work experience placement where I helped assist young children with cerebral palsy at a local school. I am currently studying Sports and Exercise Sciences at the University of Leeds, which is an amazing city and University!